Finding suitable HDPE bag manufacturer in Vietnam is not an easy thing for foreign importers such as the American, Canadian, Australian … And of course, in Vietnam, there are many companies that can produce plastic bags. However, depending on the needs and size of the importer, choose a suitable HDPE bag manufacturer. In this article, let's find out more with Vn Plastic!
What is HDPE?
Before finding a suitable HDPE bag manufacturer in Vietnam, Vn Plastic would like to reiterate what HDPE is.
The HDPE stands for High Density Polyethylene. This is a thermoplastic made from petroleum, which is the most versatile plastic. People can use HDPE to produce many different products such as plastic bottles, milk bottles, kitchen cutting boards, plumbing pipes or bags…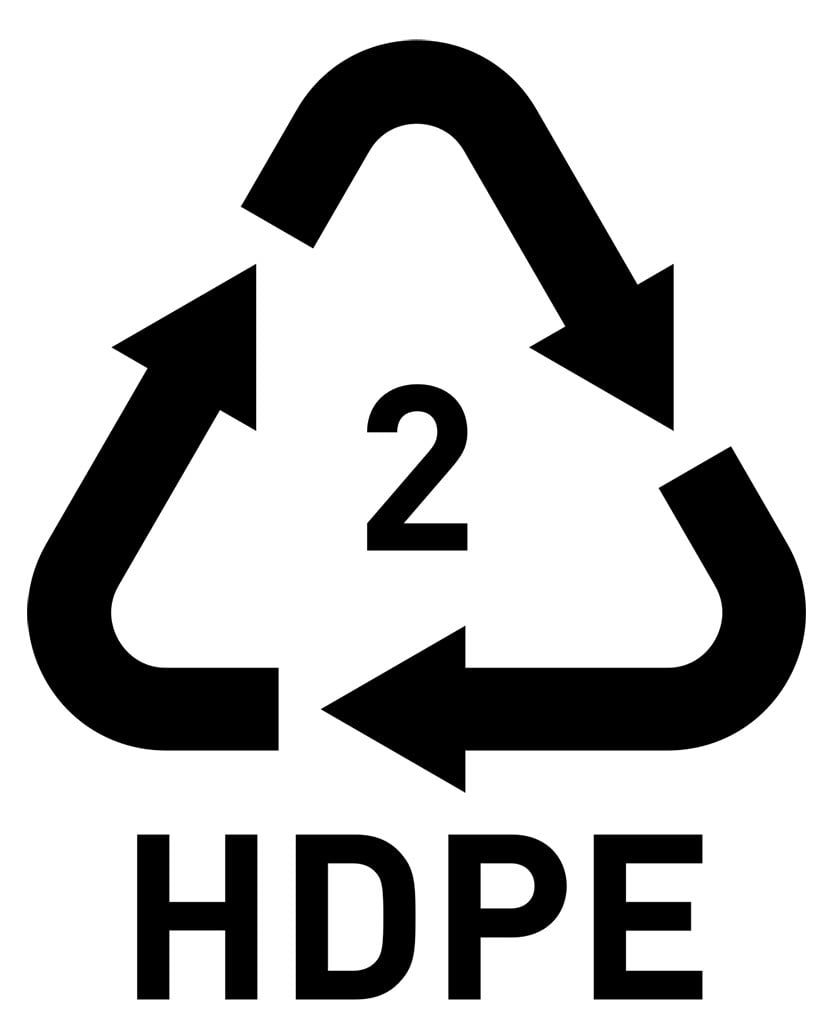 Possessing outstanding strength and tensile strength, HDPE can withstand very good impact and high temperatures. Specifically, HDPE pipes only burn at a temperature of 327 degrees Celsius. The pressure capacity of the pipes does not change at -40 degrees Celsius.
The resistance of HDPE bag is also very good. This type of bag can withstand natural corrosion from acid rain, wind, water, sunlight… HDPE bags have better tensile strength, but not as flexible as LDPE bags.
Criterias to choose HDPE bag manufacturer in Vietnam
1. Well known manufacturer
Choosing a well known HDPE bag manufacturer in Vietnam is very important. Only famous manufacturers with good records, good Trade Capacity can make importers feel safe to cooperate with.
Manufacturers with a long operating time will have more experience in both the technology and the quality of workers. Moreover, export percentage of manufacturer is also a factor to choose HDPE bag manufacturer in Vietnam.
For example, Vn Plastic is a plastic bag manufacturer that 100% exports to the US, Canada, Australia … Europe. With an age of over 10 years, Vn Plastic knows what customers need and what to do to make them most satisfied. Moreover, Vn Plastic has sold over 10 years on Alibaba. We have many well-known customers and have full experience in the field of HDPE bag production.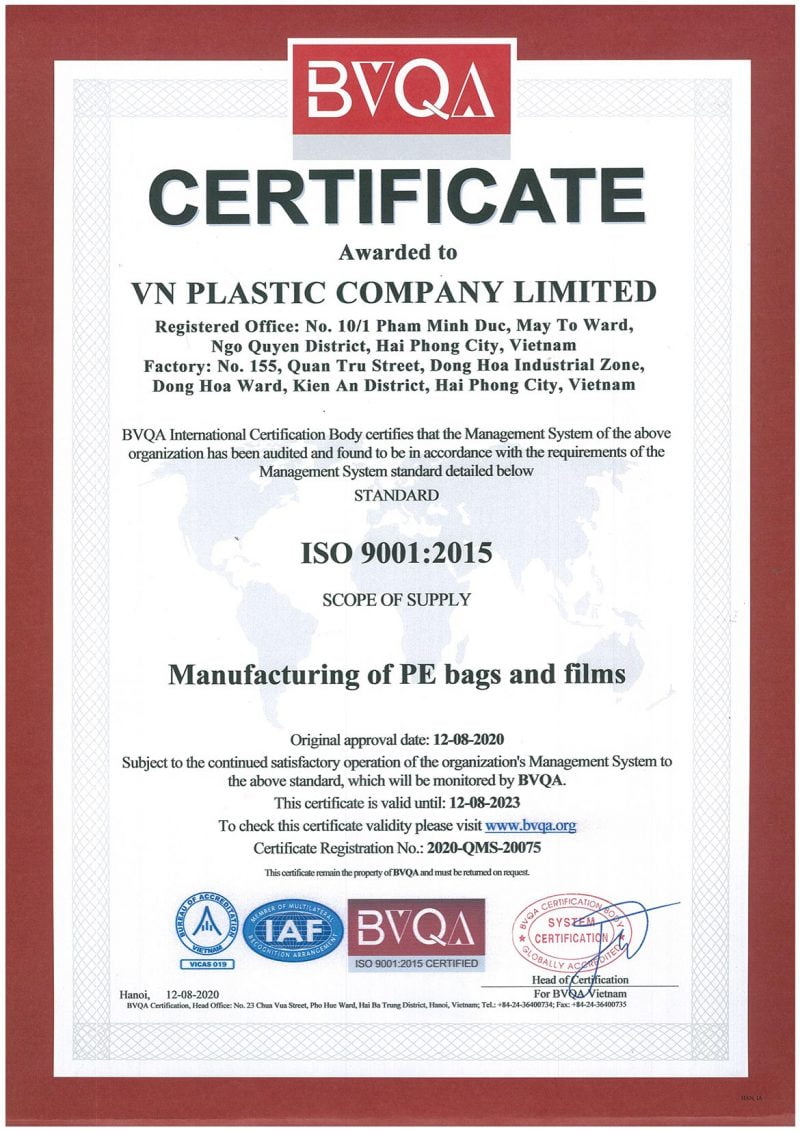 2. Specialize in HDPE bag manufacture
Finding a factory specializing in HDPE bags in Vietnam will help lead time faster. Moreover, the HDPE bags produced are also more stable in quality rather than other ones producing many types of bags.
Of course, there is no factory that only specializes in HDPE production. They can also produce LDPE or LLDPE bags. But in general, the products must still be PE.
3. Factory closed to export port
When the factory is close or convenient to move to the export port, the transportation cost will be reduced. This means that the cost per product will also be reduced. Thus, the importer will also be the beneficiary because of the low cost.
Vn Plastic is also such a manufacturer. Located in Hai Phong city, the third largest in Vietnam with the advantage of having a deep seaport, Vn Plastic can easily transport goods to Hai Phong seaport or Noi Bai international airport.
4. Realtime, friendly support team
In the manufacturing industry as well as any other service industries, having in-time support from the support team will help everything be implemented quickly and conveniently. Vn Plastic always has an online support team ready to answer any questions from customers.
Final thoughts
Finding suitable HDPE bag manufacturer in Vietnam is a must-do for importers. With the specificity of the plastic bag manufacturing industry, you will certainly not only cooperate once. Therefore, wisely choose a reliable partner to cooperate with. If you need more information, please leave a comment below or contact us and Vn Plastic will happy to support you for free.
Thank you all for reading!